WHAT DOES IT ACTUALLY MEAN ?

The empowers, which allows agents of importers and exporters to act on behalf of importers and exporters. This is necessitated by the highly involved and technical nature of the work to be done in connection with clearance of imports into and exports out of country. The importers and exporters themselves may have neither time nor the requisite knowledge on their own. Therefore, agents are allowed to act on their behalf. The work of the agents is governed by the Customs House Agents Licensing Regulations.
It empowers the agent to do everything that an importer or an exporter can do. Filing a bill of entry, shipping bill, submitting supporting documents therewith, helping in examination of goods, payment of duty on behalf of the principal, warehousing of goods, removal from warehouse and the like.
OUR SERVICES IN CUSTOMS CLEARING INCLUDE
AS YOUR INDIA AGENT WE OFFER
EXPORT IMPORT LICENSE – DGFT LICENSING
The business of foreign trade requires a thorough working knowledge of the latest rules and provisions in force from time to time.

Shri Swami Samarth Shipping Co. will be your liaising partner in the field of licensing and policy procedures and handhold you through the complete licensing formalities w.r.t the Director General Foreign Trade.

We are abreast with the latest in export import policies and procedural formalities with respect to your line of business. Our uncompromised service and follow-ups make sure that our clients achieve the desired goals in the least possible time.


SPECIAL CASES FALLING UNDER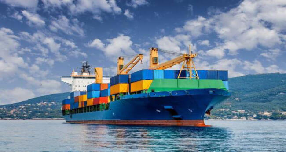 CONSULTATION FOR
APPLICATIONS FOR CUSTOM CLEARANCE